FRAMING | RESTORATION | CONSULTING | MURAL


RESTORATION SERVICES

There s nothing more satisfying [for a personal treasure ] than cleaning and fixing [restoring] an old or worn painting and discovering how blue the sky really is, or how the cream-colored dress was originally painted in white, and was not a cream after all! Our expert restorer has more than 22 years experience in the field and was [apprenticed with] trained by the best [master restorers]. He will bring your beautiful oil paintings back to their original luster. Whether they have been long-stored improperly, were damaged in a move, or the varnish is simply showing its age and need a new varnish .
The damage is almost always completely reversible, with the help of an expert restoration specialist!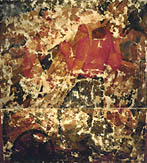 BEFORE

CLICK ON IMAGES FOR LARGER VIEW
AND ANOTHER SAMPLE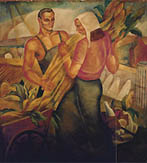 AFTER